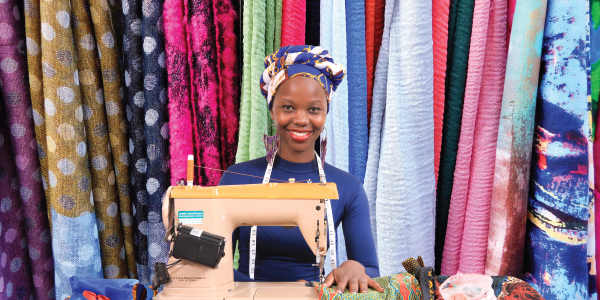 Common mistakes for SMEs and How to avoid them
Most small business owners often have great ideas and solutions but lack the proper execution to make those solutions work. This can come from common mistakes that small business owners overlook.
These are some of the common mistakes and how you can avoid them;
Not Taking the Time to Plan: Lack of planning leads to the production of poor quality work. Here you are trying to do everything at the last minute with no clear targets of why you are doing what you are doing or why you are choosing a certain way as your solution. Taking time to plan will help you have clear targets and give you enough time to prepare and choose the best alternatives.
Trying to Do It All by Yourself: It is not wrong to include people and give them space as you are bringing your idea to work or choosing the best solutions. One mind provides the same range of answers and stops creativity that would have come from the inclusion of other parties. Lack of inclusion will keep an entrepreneur in one box and prevent him or her from gaining more knowledge that would best support the business. Create a team of diversified individuals and delegate tasks according to their expertise.
Overspending or Underspending: Overspending mostly leads to the accumulation of debts, and underspending overlooks essential factors that would need to be carried out and they are left out due to underspending. These two factors hinder the idea's viability because they leave a negative aspect whenever applied. Optimal spending helps the idea or solution to be viable in all ways as attention has been played on both factors.
Forgetting About Financing: No matter how good an idea is, we need to think about finances in terms of where they come from and what we are required of to access them? If no attention is paid to financing, the idea will be left hanging regardless of other inputs. Proper planning on how and where to acquire finances allows you to go through and be backed up in case any challenges.
Not Marketing or Advertising: The world learns about what we are doing through marketing and advertising. When ideas in the pipeline are not advertised or marketed well,the great idea gets stuck. Proper forms of marketing and advertising will increase awareness and help the vision to succeed. Consider using digital channels of marketing like social media to reach more audiences and potential clients.
Losing Focus: Losing focus is the same as losing the heart of the idea. As a business owner, it is clever to stay on track knowing exactly why you are doing it. Without focus, the ability for growth will suffer. When you are focused, it helps you to achieve everything with greater efficiency.
For an idea or solution to excel, it needs proper planning and greater emphasis on all the points mentioned above. Putting all of them into practice will add more life to the idea and open more significant opportunities to the solution and its viability.