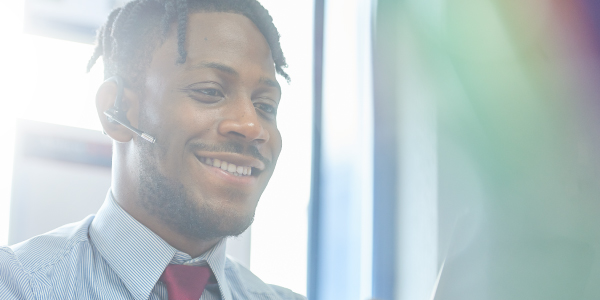 Strategies for Managing Risk as an SME
Failing to effectively manage risks can be especially damaging for small businesses since they tend to have fewer resources and expertise than large businesses to help contain unexpected emergencies or situations.
More than ever, after the COVID-19 pandemic threatening business survival worldwide, risk management is an important part of running a business. Risk management involves making and carrying out decisions to minimize potential adverse effects of risk on a business. With that in mind, there are a number of strategies SMEs can use to manage risk in their businesses.
Read below to find out how to effectively manage risk in your own business.
Diversify your products or services.
There is a common expression that says: Never put all your eggs in one basket. Regardless of whether you are involved in the service, trade, manufacturing or any other sector, diversifying your business offers is an excellent idea. Offering a wide range of options to your clients enhances customer satisfaction while also creating several income streams for your business. It can also give you a competitive edge over your competition. One example would be a tech shop selling mobile phones or electronics. One way that kind of business can diversify its offering by providing device repair for damaged items – this can turn one-time customers into regulars.
Educate yourself about the law.
Simple information like business registration, health and hygiene protocols, and most importantly in today's environment, COVID-19 preventive measures can help you manage legal risks. This because its critical for business owners to be aware of what rights their businesses have against other businesses and individuals. It is also essential to understand certain activities that may lead to closure of your business by governing authorities; for example, if you want to start a small manufacturing business with products like soap or hand sanitizers, you need to make sure your products are approved by the Rwanda Standards Boards before you put them on the market. Additionally, if a business is to engage in contracting agreement with another business, its important to know who is bound to the contract and what may happen if one or more parties cannot perform what they legally agreed to do or deliver.
Keep clear, transparent records.
It is critical always to document important transactions in your business such as sales, credit you offer to clients, operations costs, work schedules, and tax payments. It is also essential to make sure that your staff are documenting transactions properly so that you can in turn prepare accurate financial records. This reduces the risk of loss of income, potential conflict with clients, and employee theft or fraud. This is because documenting your business transactions helps you monitor where your finances go, and it will also help you determine whether your spending is appropriate or not. For example, If you're operating a clothing business, your accounts information will help you determine which products from your shops have more sales and generate more incomes hence enabling you to make informed decisions on which products to focus on.
When you need financing, acquire business loans from a formal, transparent source.
Many business owners struggling due to the adverse effects of the pandemic need financing to restart or invigorate their businesses. A loan from a formal financial institution can be a great resource to help in this case. Avoid using moneylenders or other informal sources of financing, which may charge hidden costs, typically have very high interest rates, and may resort to unethical recovery practices should you run into trouble paying. When looking for a business loan from a formal financial institution, be sure that the repayment amount is manageable, the interest rate and fees are transparent, and the institution is trusted.
If possible, invest in insurance.
Insurance is one of the tools used to manage risks in several business disciplines but may not cover all the risks to which your business may be exposed. All insurance policies have exclusions, making it essential to understand what is covered. It is critical to understand the nature of businesses you are operating to ascertain the likely risk that can affect it. For example, a restaurant business may opt for fire insurance given they deal with fire to prepare meals, and a transport business may opt for an accident insurance given their line of work. Consult with an insurance broker who can clearly explain both what is covered by your business insurance and what is not.