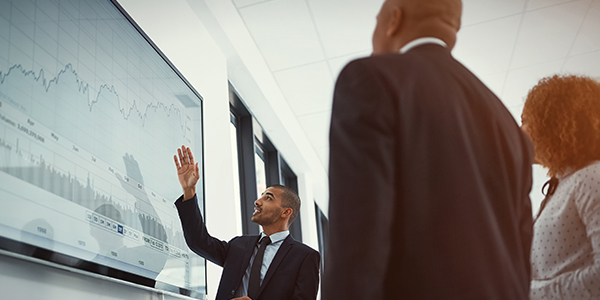 Tips for Managing your Cash Flow
Most business in Uganda  have dealt with negative cashflows due to lockdowns that had a lot of businesses go for several months without operating. Without adequate cash flow, your business may underperform – canceling orders and ultimately needing to lay off employees. In Uganda, 42. 5% of entrepreneurs are still operating, partially or fulltime, but only 35.8% are selling, while 57.5% of entrepreneurs are not operating at all at the moment as a result of negative cash flows.
Good cash flow management is a critical skill for every small business owner, and it is important for cash flow to remain positive for your business to thrive. Positive cash flow occurs when the money entering your business from sales and accounts receivable is higher than the amount of the cash leaving your businesses through expenses like rent, employee salaries, and other costs.
Positive cash flow ensures your business can manage unforeseen circumstances. Negative cash flow happens when the cash you are spending from your business is more significant than your incoming cash into the business. This indicates trouble for the company.
Luckily, there are several steps your business can take to fix the harmful cash flow problems and get into a positive zone.
Here are some tips on effectively managing cash flow in your business.
Invoicing is one of the essential pieces of the puzzle regarding cash flow management. Speed up your cash inflows by delivering your invoices quickly so that you receive faster payment from your clients. Consider investing in automated invoicing such as point of sale machines so that you can improve your turnaround times and minimize delays in sending invoices.
Keep your financial records up to date.
Update your financial records as often as possible. This can help you gain a clear insight into your business's financial health, which will give you a more precise foundation from which you can forecast your future cash flow, make important decisions, and plan for high and low seasons.
Build a cash reserve you can rely on in tough times.
Building a cash reserve is very important, and it can be done once you hit the break-even point. Businesses face highs and lows – having enough cash to fund your working capital needs can be critical for its continued survival during a low season business.
Liquidate cash that may be tied up in outdated assets or overstocked inventory.
Businesses sometimes have unused equipment, outdated assets, or too much inventory, all of which can be put to better use as income. Equipment and inventory can lose value as new equipment is produced or as customer preferences change. Regardless of whether you sell below initial value, liquidating assets that will not be utilized can contribute to a healthy cash flow.
Consider implementing these strategies to improve cash flow management in your business.