Welcome to Personal Banking
A place where our customers come first, offering smart solutions and value, where we believe in being at the forefront of useful innovation for convenience, while maintaining a courageous spirit to find new ways to make dreams possible.
Online Account opening
Welcome to a new world of simplicity and convenience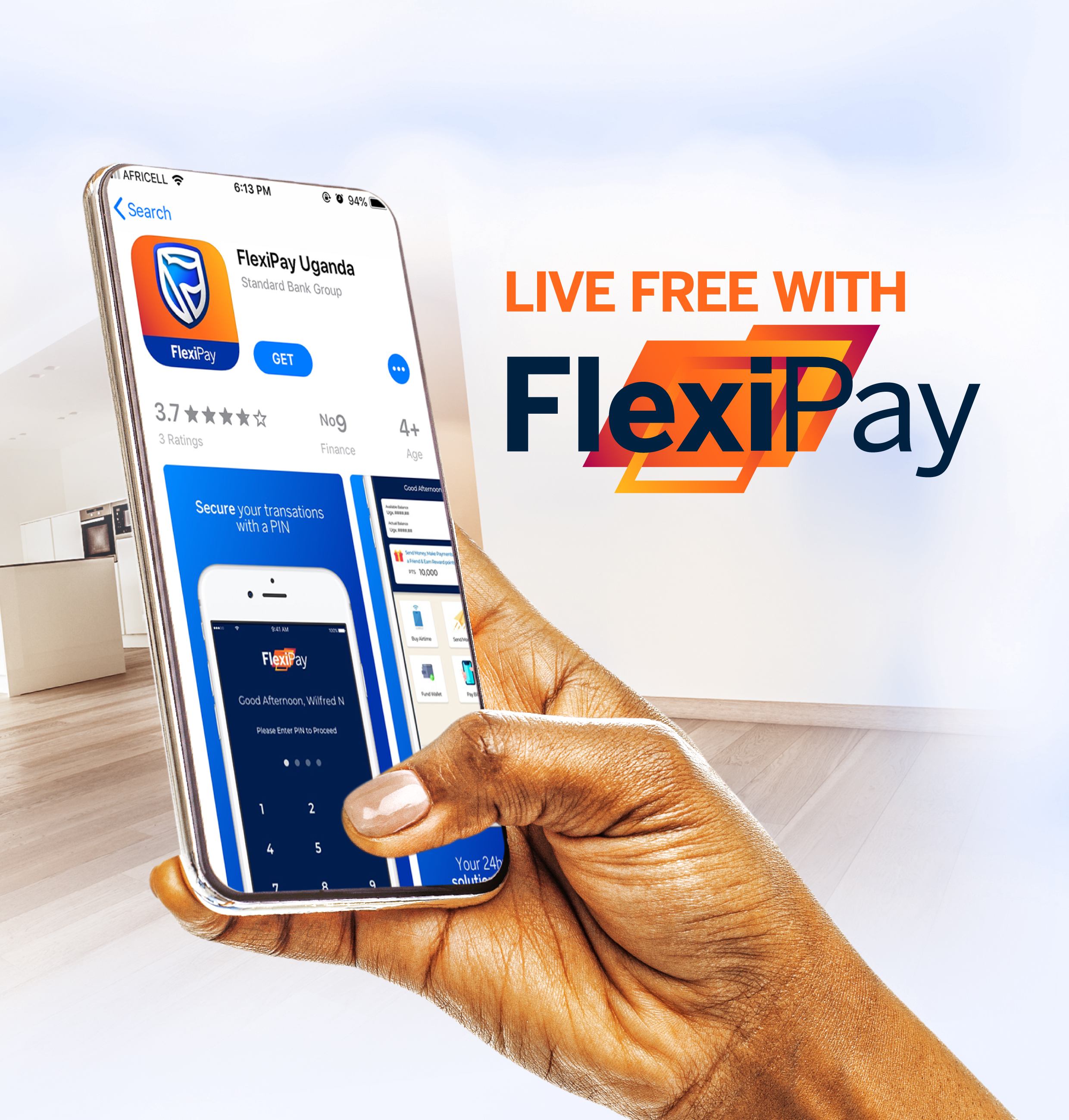 Download the FlexiPay App
FlexiPay wallet is designed to meet the lifestyle needs of everyone using smart (App) and feature (USSD) mobile phones. On USSD, dial *291# to register and transact.
You can load and withdraw money from an agent, mobile wallet (MTN and Airtel) merchant and ATM channels. FlexiPay is available to both business and individual customers.
No need for a bank account. Download FlexiPay and enjoy these transactions FREE of charge.
Send or receive money from other FlexiPay wallet
Send money to other bank account
Pay a FlexiPay registered merchant
Fund FlexiPay wallet from your bank account
Deposit cash on the FlexiPay wallet
Send money to other Stanbic wallet or Stanbic account
Featured Accounts and Solutions
Related Links - 1 list
This blurb comes from the component Footer attribute under the Appearance tab. It is optional.
Rates, Fees, Notices & Key Documents
We offer you the best competitive rates for all our products and services. View & download key documents